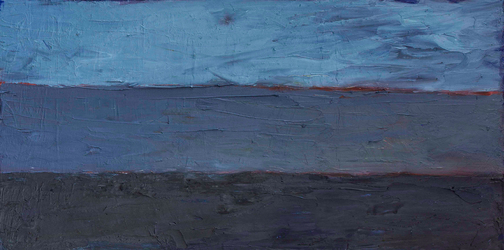 Artists are in the business of discerning what holds their interest and interpreting that in such a manner that it intellectually or visually challenges and moves them.
The subject matter is really the surface manipulations of paint colors and layers. My paintings are of ephemeral, disparate shapes that often represent places that are important to me, places that give me particular feelings such as awe, peace, and calm. The places are excuses to create canvases that invite the viewer to wander through the often dark, rich layers of pigment.
My goal is to paint paintings that are almost spiritual in essence, with a profound sense of stillness, reflection, and a deep sense of place, be it Maine water or the view out of my studio in Port Chester, New York.
Lou Hicks